My insurance company wants to put used and economy parts on my vehicle, can I demand new?
Generally most insurance companies start putting economy parts on vehicles three years old and older. Used parts are put on vehicles of the current year and back. However you can opt to pay the difference for a new part. Used parts have to be off the same year vehicle or newer, with no more miles than you have on your vehicle. The used parts are reconditioned to new part standards. Most economy parts are guaranteed for life by the insurance company to the original purchaser.
Will my car ever look the same?
All our technicians are I-CAR and ASE certified which will give you added assurance that your car will be repaired right the first time. We also mix our own paint and blend any panels needed for a perfect match.
Do you provide loaner cars?
Yes we have late model Chevy Impalas.
Why are estimates different from one shop to another?
We believe in writing a complete estimate for what we can see. Any hidden damage would be treated as a supplement to the insurance company. Some shops omit necessary repairs and write a low estimate to get the job, but in the end the total cost of repairs would be very similar.
How do I get my claim started?
Contact your insurance company to get claim started. Once you get claim# and email address we can submit your claim to your insurance company.
Do child seats need to be replaced after an accident?
If a child seat was used at the time of an accident it should be replaced. It is important that all seat belts used at the time of the accident are checked.
Can you hide my deductible?
No we can not. Hiding the deductible is considered insurance fraud.
When do I pay my deductible?
You pay your deductible when your repairs are done. We accept cash, or Visa & Mastercard. We no longer accept personal checks.
Do I need an appointment for an estimate?
No you do not need an appointment, we have Drive In estimates and prefer that you are here between 8 am to 4:30 pm Monday – Friday.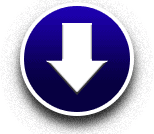 Get Started
Get the auto body services, vehicle restoration services, and auto detailing service you desire. Done right. Guaranteed satisfaction.