"I wanted to write a quick note to thank you all for your kindness. My Volvo looks terrific! I am not sure exactly what else you all did but my "check engine" light was on before I brought the car to you and now it is off. Thank you so much. Beyond my car repairs it was a pleasure visiting with you all. I doubt there are very many people who can say getting in a car accident was a good experience. Thanks again you guys are wonderful."
– Christine D.
"Thank you for the outstanding repair on my Blazer. I've wanted to call and tell you personally but the time just seems to fly by each day. I appreciate your kindness and knowing it was done right! I hope to see you again soon. Hopefully not due to an accident though."
– Nancy
"Here's the insurance check for the supplemental damages. Thanks again for the great job!"
– Steve
"I want to thank you for the fine job you did on my car and I have had many compliments with people coming up to me and asking where I had the work done. Several people said they were going to take their car to you. One gentleman was especially interested. Even when I drive along people respond. So thank you again, but thank you mostly for storing my car while I was on vacation. I appreciate your kindness so much."
– Alice R.
"Thank you Al's Auto Body. Thank you for fixing our car."
– Liam H.
"Thought I'd drop you a note to say how pleased I was with the body work on my car. It looks great! Please pass this on. Thank you."
– Jerry K.
"Thank you; my Prius looks new. I am so pleased with my treatment. I felt so bad the first time and when I had to come in the second time I was weeping. I appreciated you keeping my Prius while I visited in California and even your offer to take me to the airport. My daughter in California was amazed. Then when I arrived home. …no insurance check or my bank check!! I have been so blessed since being a widow always well taken care of."
– Lou K.
"I want to give you folks a very earned and deserved thank you. You all were so nice and very kind to me. My car looks like new. Thanks again!"
– Jean E.
"Thanks for the great job on the car and thanks again for your extra effort dealing with the insurance company."
– Jim & Mary Z.
"Thank you so much for your prompt and so friendly service last week on my car. My experience couldn't have been better! Thank you so much."
– Beth B.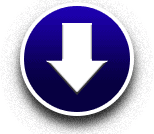 Get Started
Get the auto body services, vehicle restoration services, and auto detailing service you desire. Done right. Guaranteed satisfaction.