Important Notice:
Due to a shortage in staffing, we have to schedule estimates.
We sincerely apologize for any inconvenience.
Service Update:
We are no longer doing rust repair.
When you enter "The CRASH ZONE"
Call Al's Auto Body
Collision Repair Shop • located at the corner of Copeland Ave. & St. James Street.
"I wanted to write a quick note to thank you all for your kindness. My Volvo looks terrific! I am not sure exactly what else you all did but my "check engine" light was on before I brought the car to you and now it is off. Thank you so much. Beyond my car repairs it was a pleasure visiting with you all. I doubt there are very many people who can say getting in a car accident was a good experience. Thanks again you guys are wonderful." – Christine D.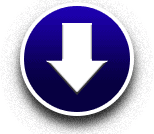 Get Started
Get the auto body services, vehicle restoration services, and auto detailing service you desire. Done right. Guaranteed satisfaction.