When you enter "The CRASH ZONE"
Call Al's Auto Body
Collision Repair Shop • located at the corner of Copeland Ave. & St. James Street.
Integrity
Al's Auto Body offers you a one-stop collision repair and refinishing shop that guarantees our work.  Trust Al's Auto Body to offer you peace of mind. 
Hassle Free Estimates
Visit our drive-in estimate bay and let our friendly, professional estimators give you a detailed computerized damage report of repairs and costs.
Attention to Detail
Al's Auto Body technicians are proud to attend to the details to make sure you are pleased with your newly repaired car.  Your car will be cleaned before it is returned to you.
Exceeding Manufacturer's Specifications
Al's Auto Body technicians are skilled and certified in using the latest technology to make sure that your vehicle exceeds all manufacturer's recommended specifications for collision repair.  Our pledge to you means that your car will be returned to factory specifications.  You can trust Al's Auto Body to do the job right the first time.
What You Can Expect • Our 7 Step  Process
Al's Auto Body of La Crosse, Inc. understands that dealing with an automobile accident is extremely frustrating, confusing and stressful. Our 50 years of experience has provided us with knowledge to take the headache out of automobile damage repair.
The following guideline will help you get started:

Insurance Claim Number
Within 24 hours of a collision, contact the liable insurance company to establish a claim and receive the necessary claim number.
Once you have received the basic information from your insurance company, we can utilize this information to write a damage estimate to expedite the process of repairs.

Getting an Estimate
You do not need an appointment to get a free estimate and you are under no obligation to us.
We can write an estimate for you anytime between 7:30 am to 4:30 pm Monday through Friday.
You have a choice to wait until a painstakingly thorough estimate is written or if you are under a time crunch, we will gladly email it to you.
Please remember that we are only allowed to list any damages to your vehicle that is clearly visible.
All other additional, hidden damage will have to be submitted to the insurance company while your vehicle is repaired. 

Part Ordering, Schedule Repairs & Loaner Vehicle
Once your insurance company approves the estimate and the repairs to your vehicle, we will order all necessary parts.
At that time we can schedule a repair date for you and also provide you with a loaner vehicle if you do not have rental car coverage.
Keep in mind that a rental vehicle is owed to you by an insurance company if the damage was done by their insured.

Dropping Off Vehicle (if drivable) 
On the day of your scheduled repairs you may drop the vehicle off and sign the necessary papers, or you may also use our convenient key drop to drop the vehicle off before or after business hours.

Working With Your Insurance Company
While your vehicle is in for repairs we will be in contact with your insurance company to discuss any additional damage that was not visible previously, parts, price increases, etc.
This will not add additional cost of that you are liable for.

Once Work Is Completed
We will do a pre-scan of your vehicle before repairs are started and a post-scan when all repairs are completed.
As long as you are the owner, we will warranty collision repairs for 2 years or 24,000 miles.
There is no warranty on rust repairs.
Your vehicle will be thoroughly inspected before you pick it up and also cleaned inside and out.

Picking Up Your Vehicle
On the day you pick up the vehicle you will need to bring the insurance check, if you have received one.
You are only liable to pay your deductible and any betterment your insurance deducted from the total claim amount.
Collision Repair | 2011 Dodge Caravan
Collision Repair | Pontiac G6
Collision Repair | 2011 Mustang Tornado
Special Offer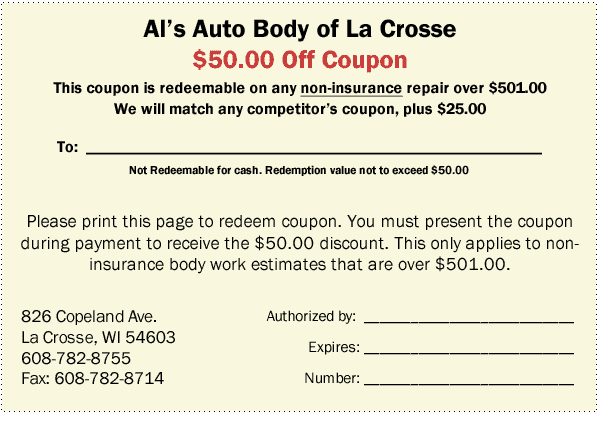 $50.00 Off Coupon Details
The coupon is redeemable on any non-insurance repair over $501.00. We will match any competitor's coupon, plus $25.00.
Please print this page to redeem the coupon. You must present the coupon during payment to receive the $50.00 discount. This only applies to non-insurance body work estimates that are over $501.00.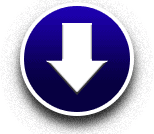 Get Started
Get the auto body services, vehicle restoration services, and auto detailing service you desire. Done right. Guaranteed satisfaction.