Hand Wash & Wax
$39.95-$56.00
• Exterior Wash
• Hand Wax
• Outside Windows
• Tire Dressing
Complete Interior
$99.95-$120.00
• Hand wash, Door jams,
vacuum interior and trunk
• Interior shampoo (carpets, seats,
floormats, clean & dress vinyl
• Windows
• Tire dressing
Complete Detail
$179.95-$220.00
• Hand wash
• Buff, Polish & Wax
• Door Jams
• Vacuum (interior and trunk)
• Interior Shampoo (carpets, seats,
floor mats, headliner)
• Clean & Dress Vinyl or Leather
• Inside & Outside Windows
• Remove Tar & Bugs
• Tire Dressing
Ala Carte Auto Detailing Services
We also do individual items if you are not looking for a full detail.
Shampoo Carpets and Floormats – $35.00-$50.00
Shampoo Seats – $35.00-50.00
Leather Treatment on Seats – $25.00-$35.00
Under the Hood – $20.00-$30.00
Paint Correction – $160.00-$197.00
Paint correction includes swirls, surface scratches, and oxidation removal. This package includes an exterior wash, buff, polish and tire dressing.
*Excessive dirty interior and pet hair may be an additional charge. Prices depend on the size of the vehicle. Engine cleaning upon request and inspection.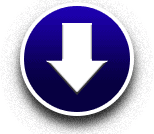 Get Started
Get the auto body services, vehicle restoration services, and auto detailing service you desire. Done right. Guaranteed satisfaction.